Description
The deck joist tie attaches 2x joists to the side of 4x or larger support posts. It installs quickly and easily with the Outdoor Accents structural wood screw and hex-head washer for the look of a bolted connection.
Finish
ZMAX® with black powder coat
Installation
Use all specified fasteners; see General Notes
Use of the Outdoor Accents connectors requires use of the hex-head washer (STN22) and structural wood screw (SDWSDBB)
Load Tables
Deck Joist Tie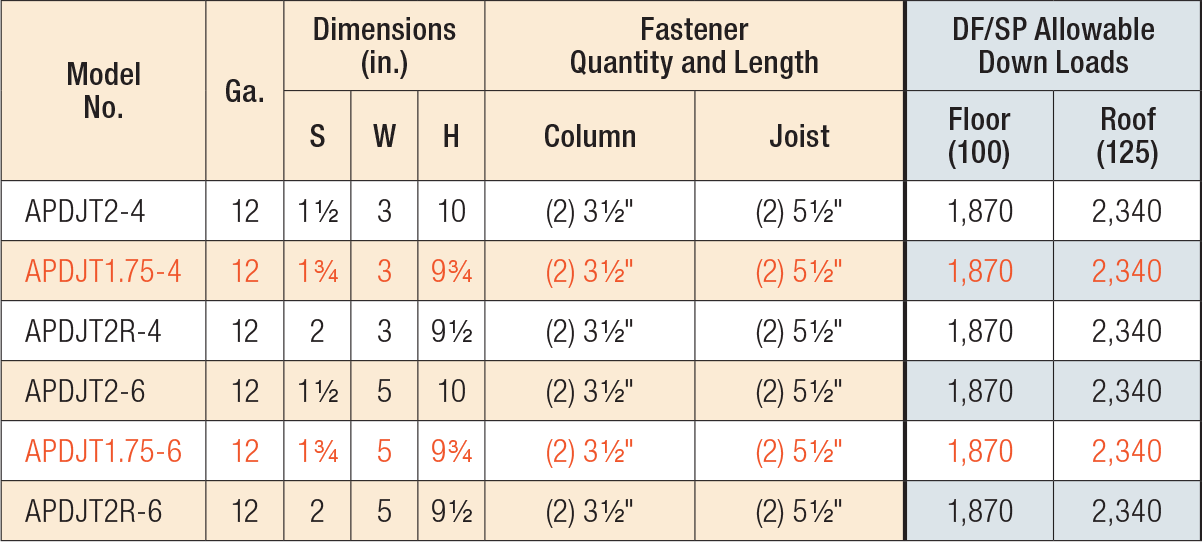 Roof loads are 125% of floor loads unless limited by other criteria. Floor loads may be adjusted for load durations according to the code provided they do not exceed those in the roof column.
Loads are per part.
Joist fastener is an Outdoor Accents® SDWS22512DBB structural wood screw inserted through an STN22 washer. Post fastener is an SDWS22312DBB structural screw inserted through an STN22 washer.
Fasteners sold separately.
Extra Information
Brand:
Simpson Strong-Tie