Description
APLH light hangers connect 2x joists to beams. These concealed-flange hangers feature straight edges and provide a cleaner-looking installation for joist connections. Available in a range of sizes, the hangers install easily with the Outdoor Accents® connector screw.
Finish
ZMAX® galvanized with black powder coat
Installation
Use all specified fasteners; see General Notes
Outdoor Accents APLH hangers require the use of the connector screw (SD10112DBB)
Load Tables
Light Joist Hanger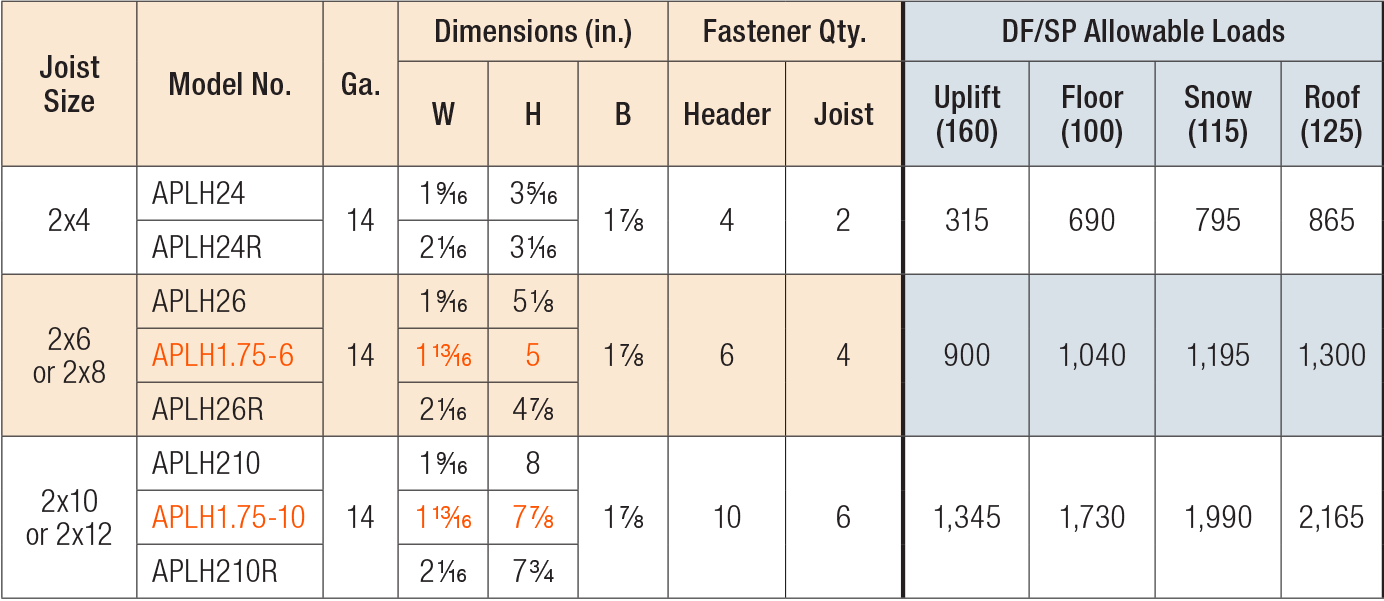 Uplift loads have been increased for earthquake or wind loading with no further increase allowed. Reduce where other loads govern.
All fasteners are Simpson Strong-Tie® SD10112DBB.
Fasteners sold separately.
Extra Information
Brand:
Simpson Strong-Tie